JOIN US & FORGET ABOUT THE OUTSIDE WORLD IN OUR MULTIVERSE OF MADNESS!
*******************
OUR CHOSEN CHARITIES ARE

AUTISM ANGLIA
&
PRISCILLA BACON LODGE
PLEASE COME ALONG AND HELP SUPPORT THESE WONDERFUL CHARITIES
****************
AT DESTINATION SUPER CON YOU WILL FIND OUR STAR GUESTS:
BEN LANGLEY

- ONE OF OUR STAR GUESTS FROM BRITAIN'S GOT TALENT, THEATRE ROYAL, THE HIPPODROME, VARIOUS TV APPEARANCES AND MORE
BEN

WILL BE DOING HIS AMAZING 50 MINUTE FAMILY-FRIENDLY SHOW GUARANTEED TO MAKE YOU LOL!!!
MARTIN BALLANTYNE

-

HAS STARRED IN SEVERAL MOVIES AND TV SERIES INCLUDING: HARRY POTTER, BATMAN, OBI WAN KENOBI AND THE NEW INDIANA JONES MOVIE
BEN & MARTIN
WILL NOT ONLY BE ON STAGE BUT WILL AVAILABLE FOR AUTOGRAPHS, MEET & GREETS AND PHOTOS.📸
🚫👻NORFOLK GHOSTBUSTERS

WITH THEIR AMAZING ECTO LIMOUSINE, HUGE SELECTION OF GHOSTBUSTERS PROPS & GIANT STAY PUFT 🚫👻
🦄⚔️DEADPOOL UK COSPLAY 🦄⚔️
DOCTOR WHO TARDIS & DALEKS
FNAF COSPLAY UK

WILL BE ATTENDING WITH THEIR AMAZING FIVE NIGHTS AT FREDDIE'S CHARACTERS
YOU'RE ONLY SUPPOSED TO BLOW THE BLOODY DOORS OFF!!!🇮🇹THATS RIGHT ITALIAN JOB FANS, WE'VE GOT A SHINY RED

ITALIAN JOB MINI

COMING TO DSC FOR THE WEEKEND. VROOM VROOM. 🇮🇹
⚡🏁SPEED, I AM SPEED! OH YES,

LIGHTNING MCQUEEN -

WILL BE CRUISING IN FROM RADIATOR SPRINGS

⚡🏁
ANOTHER OF OUR VIP COSPLAYERS WILL BE ATTENDING ALL WEEKEND POISON

IVY NATURE ALWAYS WINS.
STRANGER THINGS HAWKINS JEEP
AND
THEIR AMAZING BLUESMOBILE
FROM SF ENTERTAINMENTS & CAR HIRE
BLUES BROTHERS TRIBUTE ACT
LIVE ON STAGE!
🦕🦖WE SPARED NO EXPENSE!

THE DINOSAURS AND JURASSIC VEHICLES

WILL BE STOMPING IN 🦕🦖
🧟‍♂️⚠️WARNING⚠️ A ZOMBIE ZONE WILL BE HERE WITH THE FAMOUS

ANDREW MUMBLES BENDON🧟‍♂️
BATTERIES NOT INCLUDED SPACESHIPS
GREMLINS PARTY
E.T.
MR TUMBLE

WILL BE AROUND MEETING & GREETING!
LOOK OUT SPIDERMAN, THE GREEN GOBLIN

IS ATTENDING ALL WEEKEND!
HARRY POTTER WAND CREATING
A HUGE RANGE OF INFLATABLE BOUNCY CASTLES, BUNGEE RUN AND SLIDES
FACE PAINTERS/GLITTER TATTOOS
COSPLAY COMPETITIONS WITH GREAT PRIZES
TRADE STALLS
LICENSED BAR
BBQ
JACKET POTATOES
ICE CREAMS
HOT FRESH DONUTS
AND SO MUCH MORE TO FOLLOW
IT REALLY WILL BE
A MULTIVERSE OF MADNESS
!
JULY 13TH 2024
Crusaders Rugby Club
Little Melton, Norwich
THERE IS PLENTY OF FREE PARKING.
THERE ARE BUS ROUTES TO LITTLE MELTON & HETHERSETT BOTH WITHIN WALKING DISTANCE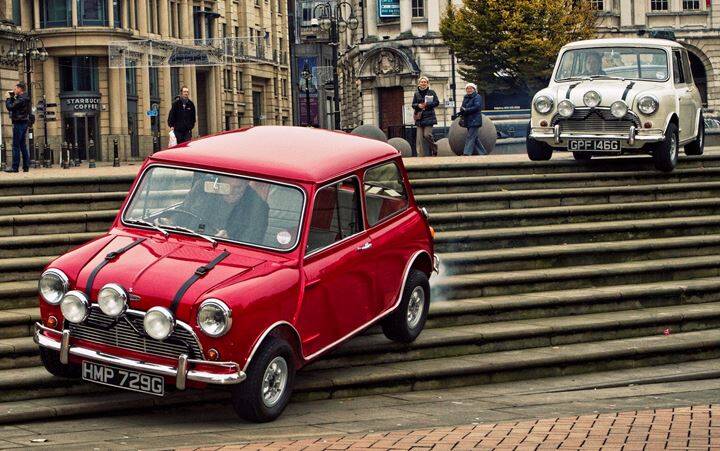 Create Your Own Website With Webador